Different ways to reduce nitrogen emissions

Thanks to previous measures, our nitrogen oxide emissions have already been reduced by approximately 20% over the past 2 decades.
In the meantime, we continue looking for new ways to further reduce our emissions. We expect to commission the DeNOx installation at the Pelletising Plant in 2025. Beyond the scope of Roadmap Plus we are implementing a number of measures that will already have an effect in the short term.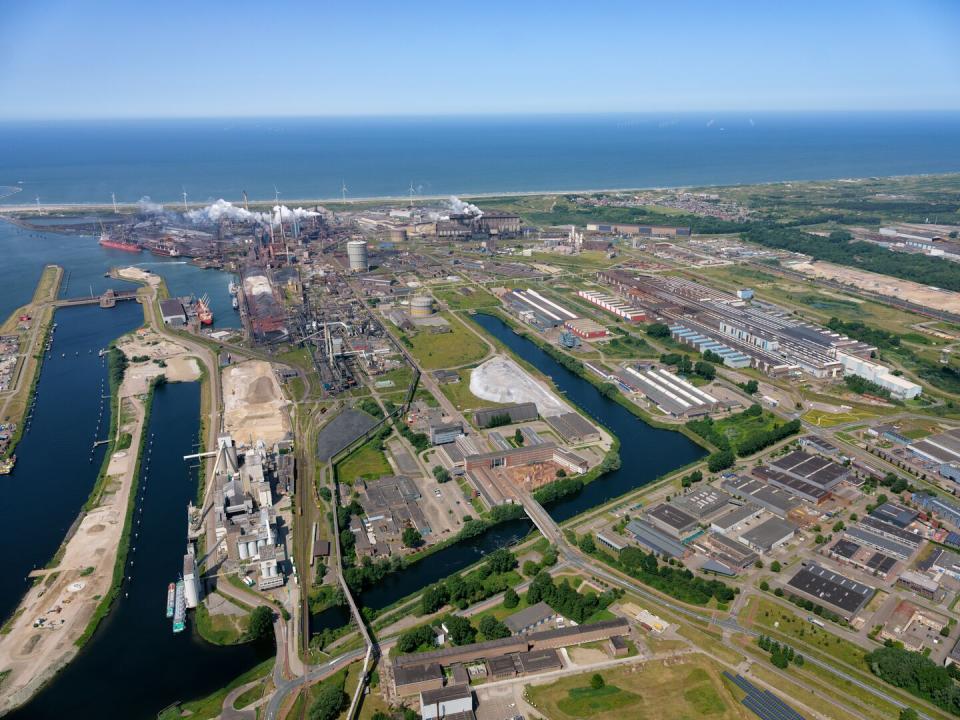 DENOX INSTALLATION SCHEDULED FOR 2025

A key part of the Roadmap Plus is the DeNOx installation at the Pelletising Plant. We expect this to reduce our total nitrogen oxide emissions by approx. 30% compared to 2019. We are introducing a new technology at the Pelletising Plant that has never been used on this scale in the steel industry. The engineering phase is already well under way. We expect to complete the DeNOx installation in 2025.
Additional measures against nitrogen oxides
Alongside Roadmap Plus we are also investigating what else we can do. Some additional measures will take shape in the coming period. Others have already been started.
Some of our business operations will be converted to biofuels. We are also making the locomotives on our site more sustainable and tackling the central heating boilers in all buildings. There will be even more shore power for inland vessels, so that the diesel engines can be switched off during loading and unloading. Finally, we are transitioning to green steel, which we will make using hydrogen. All these measures yield significant gains in terms if nitrogen oxide emissions.
More information about Roadmap Plus
Our overviews contain more information about the Roadmap Plus and the measures we are taking. 
Roadmap Plus mapped out (3D)
Progress report Roadmap Plus 2022