SUSTAINABLE STEEL OF THE HIGHEST QUALITY
Our production processes are becoming increasingly sustainable. This is important, because sustainable steel plays a key role in how we shape our future. Society is built on steel: from the machines in which we do our laundry to the cars we drive. Steel is indispensable for the energy transition, such as for solar farms, batteries for electric vehicles and the production of lighter, sustainable products.
Demand for steel will not go away. And so it is important for us to produce steel in a responsible and sustainable way. And in doing so minimise the impact on our environment and climate. Not just during sustainable steel production, but also in logistics and the procurement of raw materials. Together we work on green steel in a clean environment.
MAKING CLEAN STEEL
In IJmuiden, Tata Steel Netherlands has one of the most CO2-efficient steel factories in the world. The result of many years of hard work, our CO2 emission per ton of steel is some 7% below the European average.
But we don't stop there. We are redeveloping the very heart of our production process and will be making steel based on hydrogen. We expect this to reduce CO2 emissions by 35 to 40% by 2030. Our goal is to produce completely CO2-neutral steel by 2045.
And it is not just our product that is getting cleaner. Through the measures from the Roadmap Plus, we are also working on a better living environment. These measures will be completed by 2025.
CO2 REDUCTION AT TATA STEEL DOWNSTREAM EUROPE
We are also working hard on sustainability at our other European locations. Our branches in the Netherlands, France and Finland, for example, exchange knowledge and use new technology to ultimately become CO2 neutral.
Our two service centres in Halmstad (Sweden) and Naantali (Finland) are fully CO2 neutral for Scope 1 & 2. Scope 1 concerns direct CO2 emissions caused by sources within the organisation itself. Scope 2 concerns indirect CO2 emissions created by the production of the electricity or heat that an organisation buys.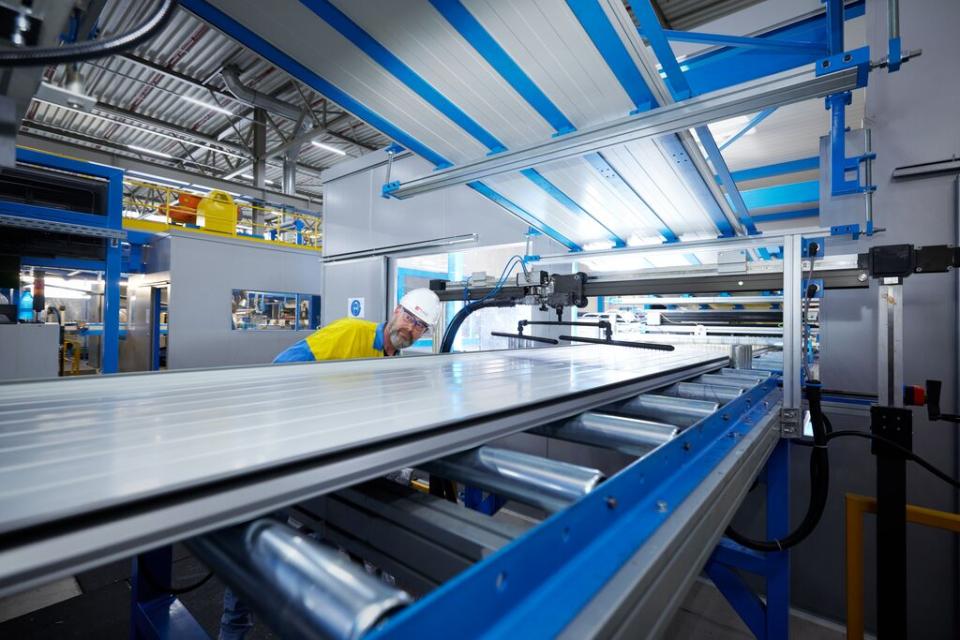 WANT TO FIND OUT MORE? THEN ALSO READ OUR SUSTAINABILITY REPORTS AND DUTCH-WRITTEN FACTSHEET.