Green, clean and circular steel
We are going for green, clean and circular steel. Steel that is made to shape the future. Steel that is used, among other things, for solar farms, wind turbines, and batteries for electric cars. We call it green steel.
What is green steel?
It's steel without any CO2 emissions. By 2030, we will produce steel with 40% less CO2 emissions. And by 2045, we will be a CO2-neutral steel producer.
The production process has a focus on the immediate living environment. We are taking various measures to reduce impact on the environment.
It will increase circularity. We will reuse more steel, allowing us to produce more sustainably. From 2030 onwards, we will increase the use of scrap from 17% to 30%.
What does this mean in concrete terms?
Green
From 2030, we will emit five million tonnes less CO2 every year. To do so, we will switch from coal to natural gas and later to hydrogen (as soon as it is sufficiently available). This will reduce our CO2 emissions by 40% and make a serious contribution to achieving the Dutch climate goals. With this reduction, we offset the CO2 footprint of 385,000 Dutch people a year.
Clean
Particulate matter emissions and drift will be drastically reduced. In addition to existing measures, we want to cover a large part of our raw materials. This concerns raw materials that are still needed to make green steel. In addition, we are working hard already to reduce nitrogen oxide emissions. This includes the largest DeNOx plant in the country, which will be linked to the Pellet Plant. As a result, NOx emissions at that plant will be reduced by around 80%.
Circular
We will increase our use of scrap from 17% to around 30% from 2030 onwards. That corresponds to 65 billion cans, which contain 13 grams of steel per can. And that amounts to another 25 years or so of cans that we will recycle and bring on the market as new. As we will recycle more, we need fewer primary raw materials as well. Using less also means less pre-processing. And that ensures that we can produce cleaner too.
How will we make green steel?
We currently make steel with blast furnace technology, for which we use coal. Burning coal releases much CO2. We are therefore switching from coal to more sustainable energy sources, thereby reducing our CO2 emissions enormously.
Saying goodbye to coal is the biggest change for our company ever. The process of making steel as we have known it for over 100 years will be completely different. The so-called Direct Reduced Iron (DRI) technology and electric furnaces will replace the Blast Furnaces and Cooking and Gas plants. By 2030, we aim to have the first plants up and running. To do so, we will close Blast Furnace 7 and Cooking and Gas Plant 2. The DRI plant will first run on natural gas and - once sufficient hydrogen is available - switch to hydrogen without any modifications.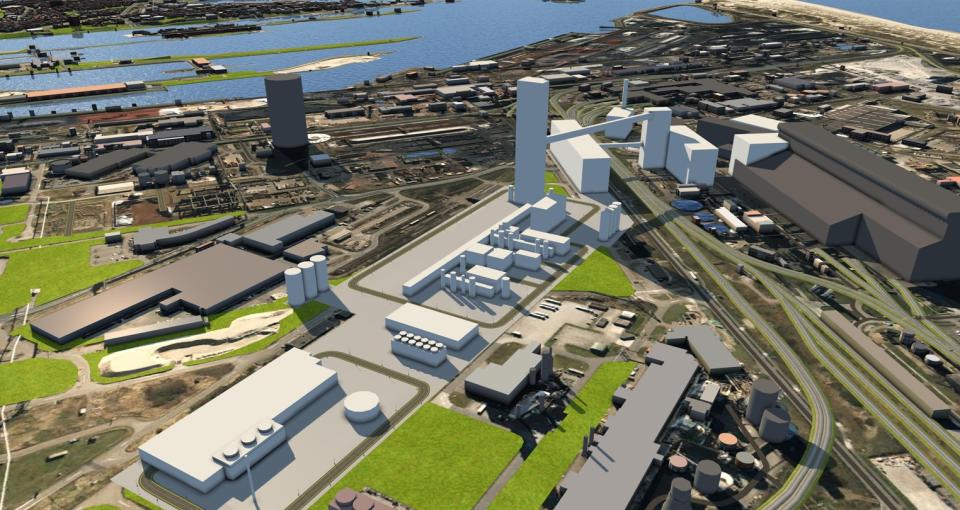 What does that require?
Making green steel is probably the biggest industrial transition in the Netherlands in the coming years. This takes time, requires permits and changes at the site in IJmuiden. We are already working hard to achieve this by 2030. In the meantime, we continue to talk to customers, suppliers and local, regional and national authorities as well as with local residents and other stakeholders in the immediate area.